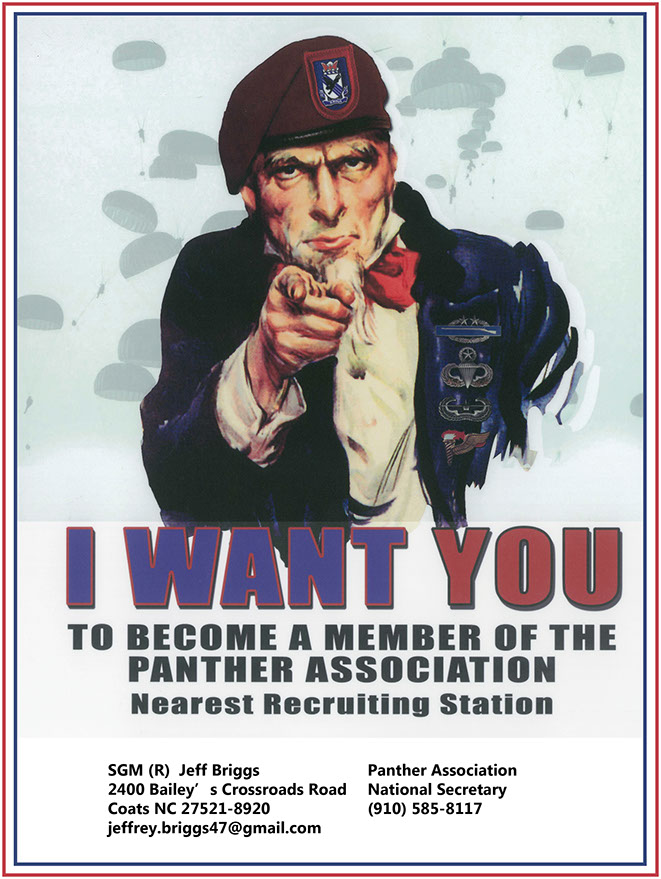 Jump Qualified Applicants OR those who have served in combat with or were attached to one of the following:
3rd Brigade, 82nd Airborne Division
505th Regimental Combat Team
505th Parachute Infantry Regiment
505th Airborne Infantry Regiment
555th Parachute Infantry Battalion
Golden Brigade
Any Airborne Battle Group
505th Infantry
508th Regimental Combat Team
508th Parachute Infantry Regiment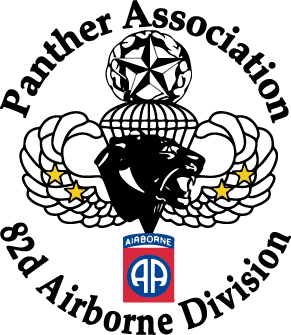 1. Members of the Panther Association gather twice each year, during All American Week and at the Division Association Convention, to maintain contact with friends and to honor the history and traditions of the 505th Parachute Infantry Regiment and its associated units.
2. The Panther Association provides recognition awards annually for the Brigade Trooper of the Year, Non-Commissioned Officer of the Year and Jumpmaster of the Year. When requested, the Panther Association provides care packages to troopers of the Brigade Combat Team when they are deployed overseas.
3. The Panther Association supports Wounded Warriors from the Brigade Combat Team and the families of those who have died in the service of our Nation.
4. The Panther Association supports Memorial Ceremonies and Permanent Memorials to the 505th Parachute Infantry Regiment and its associated units.
5. During the annual All American Week at Fort Bragg, NC, the Panther Association supports a hospitality room and a Brigade Combat Team picnic on Post.
6. During the annual Division Association Convention, the Panther Association supports a hospitality room and an Association brunch or dinner.
7. Why should you belong? Because it is your Regiment --- and your Regimental Association is something you should be proud of and want to join!"
Troopers,
We now have the ability to replace damaged Charter & Regular Life Membership cards. If you want a new card, send the damaged card with a $ 3.00 Check Payable to the Panther Association to:
Secretary Jeff Briggs SGM Ret., 2400 Baileys Crossroads Rd., Coats NC 27521-8920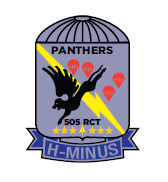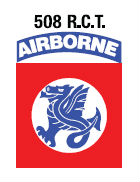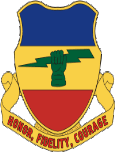 Please use the online membership application or printable application provided below. When using the printable form, please send the completed form along with proof of eligibility to the Panther Association. Our address is listed on the application for your convenience. The online form will allow you to upload your proof of eligibility.